Doing a perfect eyebrow to achieve those flawless arches is not as easy as it sounds. It can also be a tedious task sometimes, that involve a lot of pain, though bearable. But, since getting a thicker, fuller and in-styled brow is the latest to do for many women out there, we come up with a few tips and tricks to do eyebrows to achieve the perfect face framing aches.
Steps to Do Eyebrows with Tweezers
Enlisted below are a few tips to pluck the unwanted hair of your brows, that will help you score an 8 on the scale of 10 for your perfect brows. Rest of the look is achieved with makeup.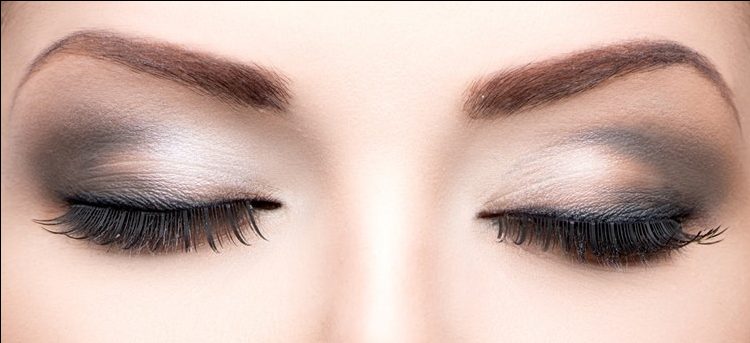 1.) The Right Pair of Tweezers
A pair of tweezers is an essential tool for your eyebrows DIY. The pair you choose should be sharp and slanted. This particular kind of tweezers will grab the hair quickly and won't pinch the skin. Never opt for the pointed ones because they do not have that perfect grip and can also hurt your skin.
2.) Always Tweeze after Shower 
This may not sound weird to the already existing Eyebrow DIYers. Well,  a warm shower or bath helps to loosen the hair follicles, that makes it easy to pluck out the hair, eliminating much pain. Waxing performed after a warm bath or shower also hurts less than the normal. Reason being the same. So, before opting for an eyebrow diy make sure you take a soothing warm shower. This will also help you get a sound sleep if performed before going to bed. This is because it acts as a relaxant for your body and soothes aches.
3.) Eliminate the Pain 
Anything that gets plucked from your skin will cause pain. It is a natural phenomenon of your body to respond to any action that takes place. So, you need to bear the pain to keep up with the latest trend and stay perfect, or else go become a hippy.
You can also apply a numbing gel to eliminate the pain before plucking. Dabbing astringent on your skin after plucking will act as a coolant and soothe irritation and redness. It may also hurt to the open hair follicles, so do not worry.
4.) Never Change the Shape 
Never change the original shape of your brow, as the natural shape is perfect and fit for the structure and angles of your face. Though you can modify it a bit, but a complete change of the original shape can make the face appear weird and unnatural.
5.) Create the Shape 
Once you are done with the plucking, outline the ideal arch with a soft and creamy brow brush. This will eliminate rough edges and align the small hair strands according to the desired shape. You can either use a stencil or a light color eyebrow pencil to mark the outlines. This makes it easier to spot and pluck unwanted hair if any of them are still left or managed to escape while plucking.
6.) Style the Arch 
Use a brow brush and brow gel to style your arch and give it a perfect shape. The perfect way to do your eyebrow styling is, coaxing the hair straight at the starting end and brush the rest towards the end.
7.) The FIB Technique 
FIB or Fill in the blanks is where your use an eyebrow pencil to fill in the sparse spots or where the skin is peeping out of the eyebrow. This technique will help you to do eyebrows perfectly.
Expert Guidance to Do Eyebrows with Makeup 
After plucking and styling, maintaining your brows is also an important task. Some people commit common mistakes of over-plucking or over filling that ends up making them appear more fake than natural. So, allow us to help you and assist throughout the way, to do eyebrows and achieve those perfect pair of arches, without involving much of a fuss.
8.) Get the Look 
Brushing is the first and also the most important step to start with your eyebrow styling. Whether you want your pair to look structured and precise or unruly and wild. Traditional brow combs are harsh on those tiny strands and can also pluck them away making your brow appear thinner. While brushing after applying makeup, the comb can brush away the applied makeup forcing you to redo it all over again.
A brush with a pointed tip and soft teeth is the perfect one to choose for your arches. It will help to groom and fluff the tiny hair stands making them appear fuller. It also helps to spread the makeup evenly to each of the strands, thus helping you to do eyebrows perfectly.
9.) Brow Fillers 
Several different products are available in the market that can help to add depth and opacity to your eyebrows. While choosing an eyebrow pencil, always pick the one with a fine tip. This will help you to create small strokes of hair strands that mimic the actual brow hair. Apart from helping you to do eyebrows perfectly, it also makes the brow appear more natural than fake.
In the case of brushes and powders, they give a slight heavier appearance to your brows. You need proper technique to blend it with the brow getting a more natural look.
Brow pomades and markers help to achieve the highest impact and are also a great eyebrow reconstructors. Do not apply too much makeup if you want to keep it more original and precise.
10.) The Finishing Touch 
The miraculous product available is Brow Gel as it is an effective product to do eyebrows at home. It helps to beef up the thin brows by adding actual volume to their appearance. Tinted brow gels work wonders in such cases. The gel helps to disguise tiny gray hair strands peeping from the eyebrow and also adds depth to individual strands, those are not even visible because they are either too thin or light.
Always use a spoolie brush as it captures those tiny hair strands that cannot be reached with your fingertips or normal basic  product applicator.
11.) Eyebrow Trimming
While trimming the tiny strands off your arches, the tools you will require involves a spoolie brush and a pair of small, pointed scissors. You can also use a clean mascaca wand as an alternative to a spoolie.
The strands in the eyebrow tail should be longer than the strands at the starting end or the head of your brow. This adds length and opacity to your brows. On the other hand, the strands in the eyebrow head can be trimmed to create a tuft.
12.) Eyebrow Damage Control 
The skin can be damaged after plucking. This results in redness and inflammation. You can apply cooling gels to the area that will help to soothe the irritation. A drop of Milk Makeup cooling water can provide instant relief. Avoid applying any cosmetics to the area, because this can clog the hair follicles.
Steps to Do Eyebrows with a Razor 
13.) Rinse the Brows
Take a warm shower or only wash your face with warm water. This will help to loosen the hair follicles and makes it easier to remove the hair and to do eyebrows in the right manner.
14.) Use a Stencil 
You can either use a readymade brow stencil or a light color brow pencil to draw the outline of the desired shape. Brush the brows in the upward direction and use a brow pencil to fill the arches. This will become your stencil. Trim the strands that are out of your created stencil. Be more precise to achieve the best and the desired shape.
Shave the hair grown between the nose and the head of your brow. Grasp the razor straight up while removing the hair. Try to apply small blows while moving it from one side to another in the way opposite to the hair growth.
There is no outgrown hair above the brow if you have any below the brow remove them using a razor. Grip the razor straight down and move it in the way of the hair growth.
While using a razor for the eyebrow, it is better to apply a little pressure to shave off the hair effectively.
15.) Go Through Your Work 
When you are done with shaving, have a close look and inspect any escaped tiny bits of hair strands. Your brows should appear even and balanced without any rough edges. If you witness any escaped hair strands, shave them off again.
16.) Cleaning 
Wipe the area with warm water to remove the bits of hair and then apply an astringent to clean the area properly. Apply a brow gel as this will give a perfect shape.