Over and uncontrolled eating is something that is so obvious today. Well, who doesn't want to eat what they love and when it is offered to them in an ample amount, no normal being can resist keeping their hands off. But, let's get a reality check. This uncontrolled eating results into Obesity. It makes you gain pounds of weight in no time, and all that you've left with is guilt and self-loathing. This is the reason why obese and overweight people seek for natural remedies to lose weight. If you can also relate to the above statement, then here is the solution. In this article, we will discuss a few natural remedies that'll help you to lose 10 pounds over time.
Unfortunately, losing weight is that easy as it typically sounds. You need dedication and lots and lots of patience. After all, nothing in this world can be achieved using a witch's wand. Also, every individual's body responds differently to various remedies. The only successful way out is to find a right match that helps you shed pounds effectively and permanently. Probably, there are a million ways to gain 10 pounds but, here we come up with a few ways to lose 10 pounds, no matter if you want to lose your first 10 pounds or last.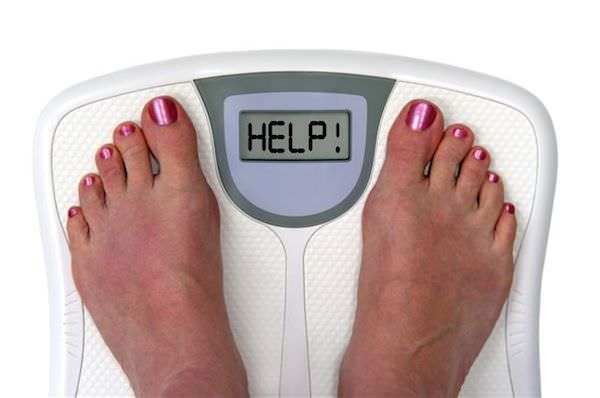 Natural Remedies to Lose 10 Pounds
1.) Increase Water Intake
People who consume plenty of water tend to lose weight faster than who do not consume that much of water. This is because it helps to boost the metabolism, flush out unwanted waste from the body and also helps to suppress the food cravings. This helps you to lose 10 pounds or even more over time. Have you ever thought why your hunger reduces as soon as you gulp in plenty of water before or during the meal? Well, the above statement is itself the answer.
DIY-
Drink a glass of water before every meal.

Ditch carbonated drinks and have lemonade.

Have ice chilled water before you hit the gym.

This will help your body to work out more in order to warm up the body temperature that reduces due to chilled water.
a.) Sassy Water Recipes to Lose 10 Pounds
Sweet Tart:
Toss together 2 cups of pineapple chunks, a thinly sliced apple, and a few halved fresh cherries.

Add a cup of water and let this mixture induce.

Now have it twice a day or whenever you feel thirsty.

Repeat until you get the desired results.

This will help to lose 10 pounds easily over time.
Strawberry and Basil Drink:
Crush 8-10 basil leaves to release its juice.

Add 3 cups of halved strawberries.

Gently muddle the fruits with a wooden spatula.

Now, add a cup of water and let it induce.

Have this drink twice daily or whenever you feel thirsty.
Cinnamon and Apple Blast:
Thinly slice an apple and add 5 wholesome cinnamon sticks to it.

Now, pour a glass of water and let the mixture induce.

Have this drink whenever you feel thirsty.
Sassy Spice:
Thinly slice a fresh cucumber and a seeded Jalapeno.

Mix them together and add a glass of water to it.

Let the mixture induce then drink.

Adjust the spice accordingly by increasing the quantity of water.

Have this drink whenever you feel thirsty.
Lime and Melon:
Take 3 thinly slices limes.

Add 4 cups of honeydrew melon chunks.

Muddle the mixture with a wooden spatula.

Pour water and drink the mixture.

This will help you lose 10 pounds over time.
2.) Ditch the Meat
It is believed that vegetarians have a good metabolism and lower body weight than those who eat meat. If you are a dedicated meat lover then please avoid it until you lose a few pounds or get the desired results.
Meatless Recipes to Lose 10 Pounds
a.) Egg with Sundried Tomatoes
Ingredients:
Olive Oil- 1 teaspoon.

Prewashed spinach- 1 packet.

Greek Yogurt- 1/3 cup.

Sundried tomatoes- 1/4 cup.

Vinegar- 1 teaspoon.

Salt and black pepper to taste.

Large eggs- 4.

Whole grain muffins- split and toasted- 2.
Recipe:
Heat the oil in a skillet.

Add spinach to it and cook.

Now, pour yogurt and pesto sauce into this.

Stir the mixture and remove from heat.

Cover the skillet to keep the mixture warm.

Meanwhile, heat a saucepan with 1″ of water in the surface.

Add vinegar and salt to the water.

Break the eggs in a custard cup.

Simmer this mixture and pour in the eggs.

Cover with a lid and simmer again.

Cook until the whites are set and yolk begins to thicken.

Place the muffins on the serving dish.

Scoop 1/4 of the spinach mixture and place on each of the muffins.

Lift one egg from the pan and blot the fluids on a tissue.

Now place it on the muffin.

Repeat the same with the other eggs, placing two on each muffin.

Grind fresh pepper powder  over the prepared dish.

This is a tasty and easy recipe to lose 10 pounds.
b.) 

Mediterranean

 Salad Wraps
Ingredients:
Green Olive oil – 1/2 cup.

Fresh lemon juice- 2 tablespoons.

Salad greens- 4 cups.

Canned chickpeas, rinsed- 1/2 cups.

Roasted pepper- 1/2 cup.

Thinly slices cucumber- 1/4 cup.

Small red onion, thinly sliced- 1/2 cup.

Crumbled Goat Cheese- 2 ounces.

Tortillas with 8-inch diameter- 2-4 as needed.
Recipe:
Mix lemon juice and olive oil in a large bowl.

Add salad greens, chickpeas, cucumber, peppers and onions to the bowl.

Toss the mixture well.

Now, add cheese and the seasoning.

Warm the tortillas on a pan as per the directions on the packet.

Add the prepared salad mixture on the wraps, quantity as preferred.

Now, fold the tortillas to prevent the mixture from spilling out.

Tadaa!! the tasty feast is ready to attack.

It not only savor your taste buds but also help to lose 10 pounds or even more with time.
c.) Portobello and Pepper Burgers with Pesto
Ingredients:
Pesto Sauce- 1/2 cup.

Mayonnaise-1/4 cup.

Sourdough, whole grain, and ciabatta rolls- 2 split horizontally.

Olive oil.

Roasted peppers.

Portobello mushrooms- 4, steamed and the dark part scraped off.

Arugula- 2 ounces.

Provolone Cheese- 2 slices.
Recipe:
Mix pesto and mayo in a bowl.

Season with pepper and salt then blend the mixture.

Prepare a barbecue with medium heat and grill the rolls.

Let them get lightly toasted and then spread the sauce mixture on them.

Smear some olive oil on mushrooms and sprinkle the seasoning.

Grill them for 4 minutes and then cover the grill until the mushrooms are soft and tender.

Place the mushrooms on each of the rolls and top them up with enough pepper.

Now, add the arugula and cheese.

Press the roll tops to secure the mixture then eat.
3.) Diet 2 Days a Week
If possible then you can opt for this remedy. It will require you to eat a bit less for 2 days, than what you normally eat every day. If you stick to this plan with dedication, this will help you slash away 650 calories a day. So, all you need is to control your cravings only for 2 days a week. You can drink the water blast drinks that are mentioned above to curb the cravings and keep you fuller. This will surely help you eat less without even letting you know. Thus, helping you to lose 10 pounds or even more, only if you stay loyal to your diet plan and stay dedicated.
4.) Sugar is a NO-NO
No matter how much you mouth savors the taste of sugar but, it is not at all healthy. Especially if you are looking forward to lose 10 pounds, start hating sugar like your ex. Do not just go and hook up again with a stupid excuse. It is present in many foods especially the packaged ones in hidden form like in pasta sauce, frozen entrees. Cutting the sugar intake from your diet will help you go healthier with you food and reduce fat absorption.
Sneaky Sugar Foods:
Cereals: Alternative if Musselli which is low in both fat and sugar.
Frozen Yogurt: Prepare a yogurt dessert at home.
Sushi: Prepare homemade brown rice sushi at home.
Sauce and Soups: Either check the labels carefully before buying or if you are talented enough then prepare at home.
Smoothies: No alternative, just make your own.
All types of Bread: Try Rye Breads as they are low in GI. You can also get spelt bread. They are full of Vitamin B.
Canned Beans: Just make your own and don't be a lazy lad.
Muffins: Prepare no sugar muffins at home or  eat cakes. They have less artificial ingredients than muffins.
5.) Say No to Flour
You can eliminate flour foods for a small period of time it until you get the desired results in terms of losing 10 pounds. Foods like pastries, white bread are banned while you are planning to lose weight. You can also prepare them with whole wheat, but it may not taste that good. It still will curb your craving serving as an alternative.
6.) Divide the Meals 1/2
The most simple way to avoid overeating is, to divide the normal quantity of your meals into two halves. Eat a portion then save the rest for the next session of your cravings between meals. This will help to satisfy your cravings with a much lesser quantity of food than what you actually consumed. Thus, making it an excellent remedy to lose 10 pounds of weight or even more with time.